A&M Contractors is now offering financing through PowerPay to help you create the home of your dreams.
Visit https://getpowerpay.com/apply-now/  and fill out the application. Once your application is submitted, we send it off to
PowerPay for approval.
Once approved, we can go through and select the best loan option for you i.e., term
longevity and monthly payments.
We will need a copy of your Drivers License (and DL #) or photo ID (and DL#)
Next, we attach all documents and send you the "Loan Envelope" to e-sign. It will have
a security code in the subject line that you will need to open the Loan Envelope.
Once you review everything and e-sign it, it will come back to our portal and we will again send it to PowerPay.
When your roof is completed you will receive a "Payment Authorization Certificate" that you will need to complete.
Once processed, the funds will go directly to A&M Contractors.
The interest rate and terms options are based upon 3 factors:
1.            Your FICO score
2.            Your debt to income ratio
3.            Your revolving credit.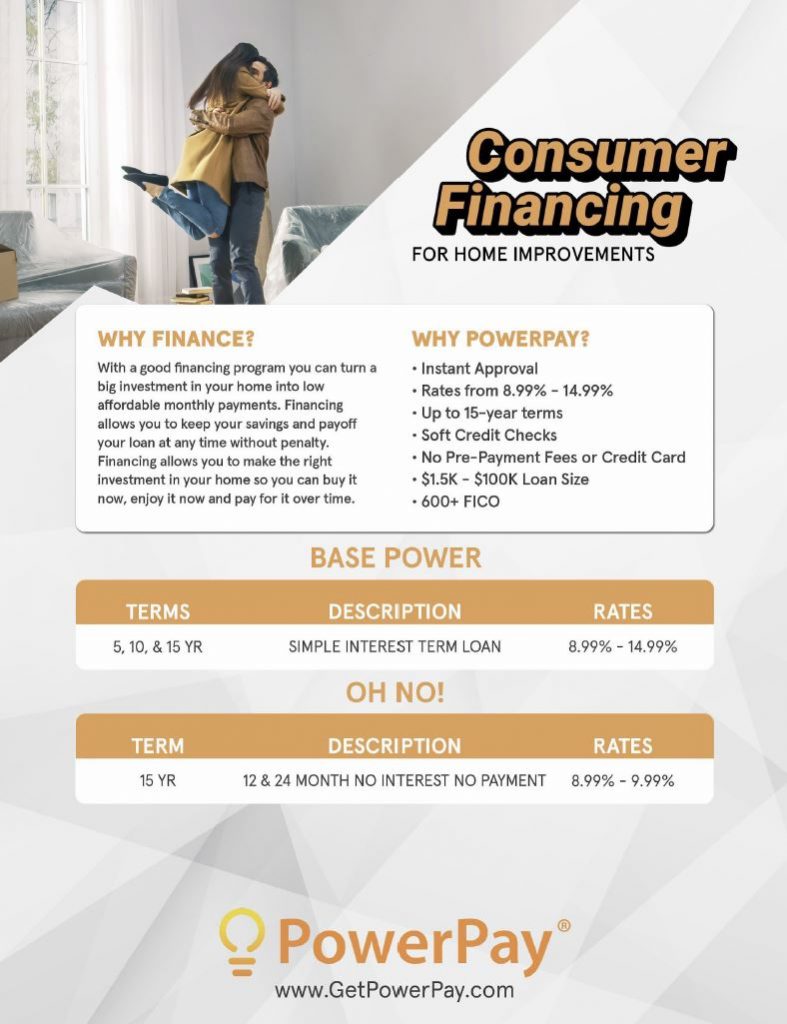 A&M Contractors is a Roofing and Construction Company in Gonzales, Louisiana. We are a home contractor near me serving Baton Rouge, New Orleans, Lafayette, Slidell, and all areas for roofing, roofing repair, and construction contractors. We are a top choice for gonzales roofing companies. BBB rated with excellent service, look no further than A&M when searching for gonzales roofing companies and baton rouge roofing company